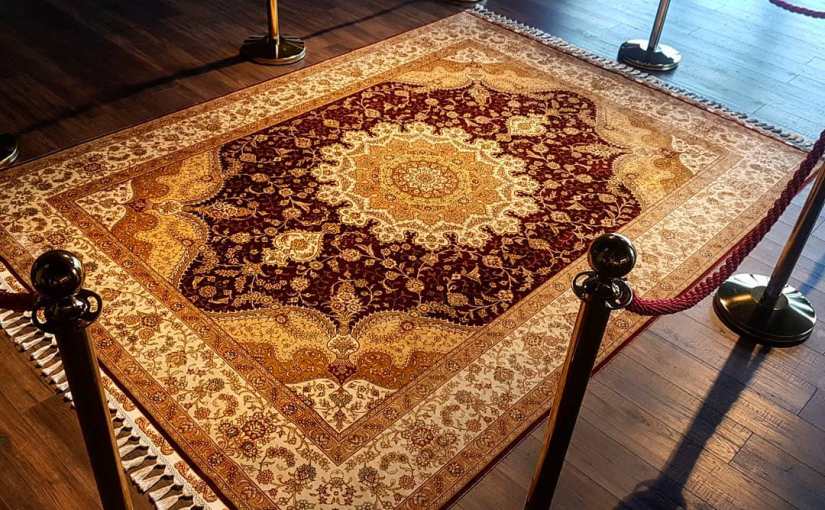 Carpets and handmade rugs are worn and made from natural materials from New Zealand wool, pure natural silk, and natural bamboo.
These are used to give the ideal elegance to your floor or even to decorate the walls.
A handmade tapestry or a Pierre Cardin and Royal carpet are unique products because they require great dedication in time and space to wave and are totally handicraft or industrial crafts with the most sophisticated technologies dedicated to each specific line item .
The wrap of a handwork requires workmanship and can be great. It's a lot of detail and delicacy, and it's considered an item that, from some point of view, is not necessary for the summer months to keep it paved on our floors.
But allow us to show you this is not true.
Due to natural materials, a handmade tapestry, or wallpaper always containing natural materials such as carpets and tapestries that you will find at Pierre Cardin Home, are used for all seasons. Just like your wardrobe, carpets are also designed and conceived for seasons and different styles of design styles.
In winter, we offer you carpets and woollen, wool and silk fabrics or natural bamboo, which protect the foot from contact with the cold floor. Your children or pets can stay without any worry on them. As for the summer season, a craft tapestry does not release heat. It also contributes to the reduction of temperatures by serving as a constrain to the low air coming from abroad.
Also when we enter the house, we bring out dust, or microbes or other unclean elements from our shoes or the outer part of our clothing. So if you put an 80×1.60 lane in the entrance section or an alley in your space dimensions, this will keep your environment clean. Pierre Cardin Home teaches you how to clean your home or lets you wash professionally for the specific type of your tapestry or wallpaper. There are many points that prove that a craft tapestry or natural material wallpaper is a must for the whole year in your premises.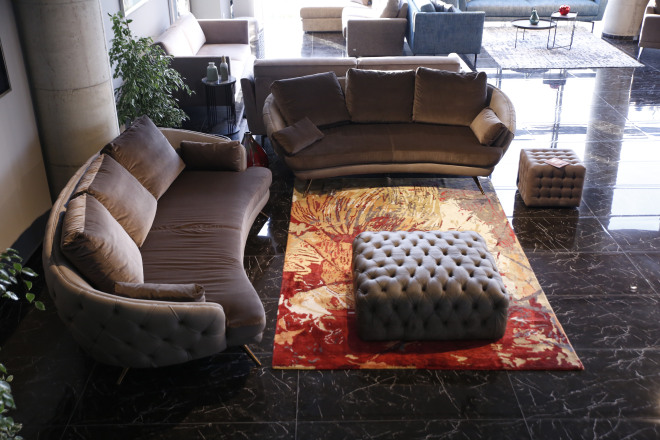 1) It is used as a filter to clean the air:
A handmade tapestry is used to increase air quality. Wool and natural bamboo wallpaper help in air purification by absorbing the contaminated air elements as aldehyde gas, nitrogen dioxide and sulfur dioxide. Also, if you want to use a patchwork – where the main component is the thick fibres of designs and natural ingredients, from the old workmanship, you can do it without any worry because these types of shades have a suction surface and do not generate electrification. These woollen fibres are also woven.
2) To  minimize noises:
During the summer season, these hanging tapestries in the walls also contribute to minimizing the noise coming from the outside as well as microbes and bacteria circulating in the air. The hanging tapestries on the wall are still a novelty in the furnishing of residential areas in Albania, but at Pierre Cardin Home you will find the ideal guide for determining the right place.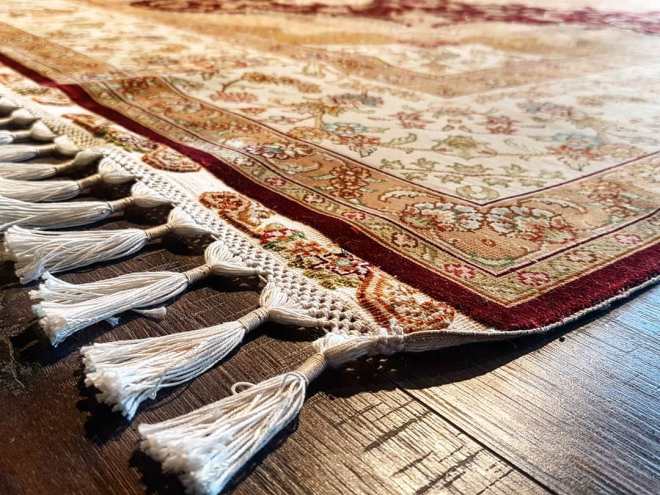 3) Used to minimize the risk of asthma:
In a survey and study conducted in the US, it is confirmed that a properly cleaned tapestry or natural fiber carpet significantly reduces the risk of asthma. The main cause of asthma is the high presence of dust at home, especially in urban areas, and a tapestry from Pierre Cardin Home's tapestry and carpets (especially wool fibers and natural bamboo) due to infusion of nano-technology processes in production and weaving, keeps away harmful particles of dust and fluids. So your environment is cleaner air. This is the biggest advantage over Pierre Cardin Home's health, wallpaper and tapestry.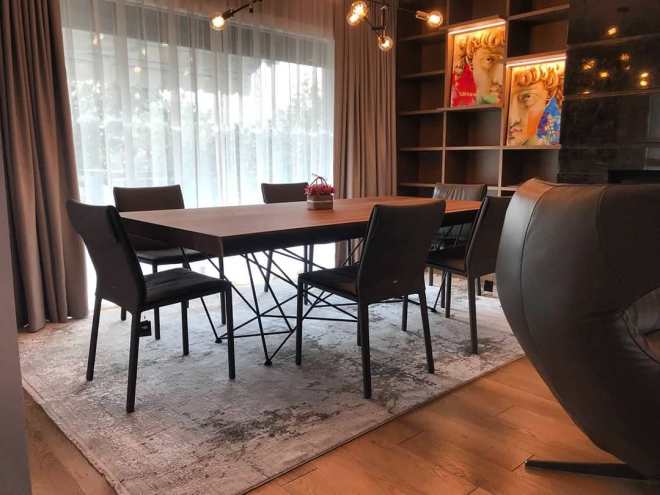 4) Keep your blood pressure:
Just as you read it. This is a great exclusive great only of natural fibers, especially of thick and slightly tough fibers. The feeling of gentleness and balance of the foot in walking or standing on the surface helps keep the blood pressure at the right levels.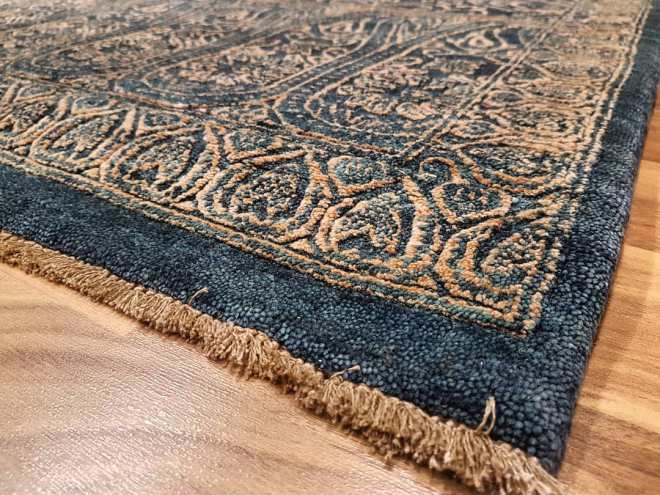 To conclude, a natural fibre carpet and a craft tapestry are the healthiest and most beneficial elements of all the furniture elements in your environment. For this, we invite you to visit Pierre Cardin Home's giant showroom and get to know the unique collections of carpets and handkerchiefs, as nowhere else.