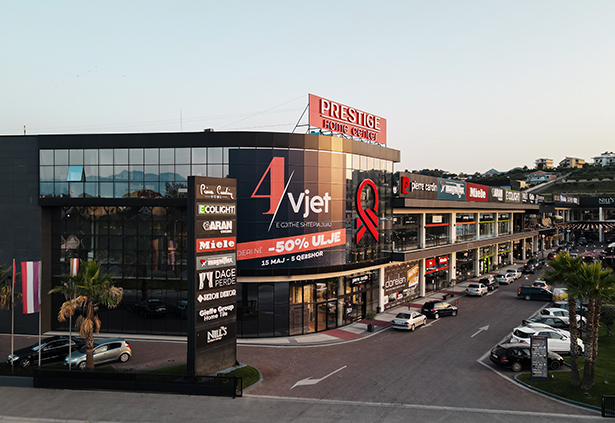 PRESTIGE HOME, is the first and only center in Albania, exclusively dedicated exclusively to products and services of "HOME" lines, and "Interior Design". Represented by the HOME and Interior Design market with the highest national and international reputation: PIERRE CARDIN HOME, DOIMO SALOTTI, ZEBRANO, VALERON, ARISTON, MIELE, ECOLIGHT, DORELAN, TONINO LAMBORGHINI, ARAN CUCINE, NEW FORM, TEKA, RASTELLI, GIEFFE GROUOP, SEZON DECOR, VOX ELCTRONIC, ALPA SALOTTI, SEZON DEKOR, GIEFFE GROUP, LA FORCHETTA, DAGE PERDE, CASAL, NILLS, ÇILEK,  VIVIDA, FALOMO, WALL ART, BICAKU STONE, THE BLOB.. 
is focused on providing everything for home, office and other residential or work environments. We have combined the brands that bring products and services that include decor, furniture sets, installations, lighting, furnishings, kitchen appliances, electrical appliances, insulation, wall papers, panels, other electrical accessories and environment-friendly technologies, heat, mattresses, room accessories and various spaces.
Personal interaction with each customer, coupled with a high level of professionalism at a more favorable time for customers, is a privilege that only applies to Prestige Home showrooms. The iconic brand rankings in the HOME and Interior Design industry are the driving force behind Prestige Home's development strategy.
In Prestige Home, Already International Brands: